September 27, 2018 10:35 am
Comments Off

on Blockchain and Precision Medicine
Jay Goth, co-founder of Murrieta Genomics, LLC, the Southern California genomic sequencing business incubator, will be moderating a panel titled "The Digital Value of Blockchain" discussing blockchain applications in healthcare on October 11 at the LSX World Congress USA being held in Boston, Massachusetts.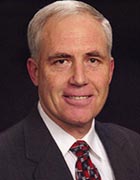 The panel will focus on blockchain technology and the impact it will have on healthcare in the coming years. "The opportunities for this technology to impact medicine are unprecedented," said Mr. Goth when discussing the topic. "From the patient experience and history to breaking down research data silos, I believe we will see an enormous benefit to the utilization of blockchain in healthcare."
Blockchain is a distributed ledger technology that offers secure data storage and sharing. It is often confused with Bitcoin, a cryptocurrency application that brought the world's attention to the technology.
"If you think of email as an application of Internet technology, then Bitcoin and the other cryptocurrencies are a similar example of the application of blockchain," Goth continued. "In a distributed ledger, all the stakeholders have access to the same ledger, and any additions to that ledger must be validated through consensus of the stakeholders. Once the addition is made to the 'block' everyone's ledger is updated. This all happens in a very secure environment, so sensitive data like patient's records can be protected."
New developments in blockchain applications are being created daily. Technology leaders including IBM, Oracle, Microsoft, Apple and others have embraced the technology. Blockchain leaders such as BlockCerts International, Encrypgen and Patientory are deploying applications in healthcare. Industrial giants including Walmart, Maersk, De Beers and many others have begun using blockchain. This technology is predicted to impact virtually every industry including healthcare.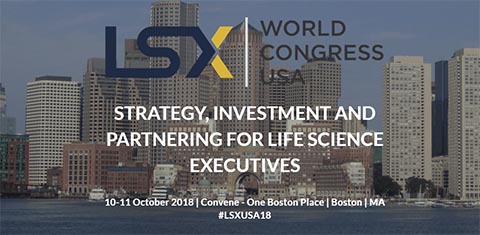 "For many years, the healthcare industry has been turning to digital technology. Electronic healthcare records, telemedicine, clinical trial data and the burgeoning fields of genomics and mass spectrometry are generating incredible amounts of data. How we store and access that data – from the patient to the provider to the payer – can be transformed by the adoption of blockchain," Goth concluded.

The LSX World Congress USA combines plenaries, workshops, panels, a two-track global investment showcase, fireside chats, an IPO bootcamp and one-to-one meetings to give life science companies everything they need to enable more effective partnering, investment, planning and strategic growth. The event is being held at Convene Boston on October 10th and 11th. Leaders from the healthcare, pharma, medical device and financial industries will be in attendance.

Jay Goth is managing partner of Forentis Fund, a venture fund focused on precision medicine. He is also a co-founder of Murrieta Genomics, a genomic sequencing business incubator in Southern California. Mr. Goth is on the Board of Directors of Credence Code Technologies, the exclusive North America agent for Blockcerts International, a company that operates a public/private blockchain. He sits on the Board of Directors for Burble, Inc., a company focused on minimally defined immersive storytelling, and is on the Board of two non-profits, Reach Out and InSoCal CONNECT.

About Murrieta Genomics, LLC
Murrieta Genomics provides access to next generation sequencing technology for researchers in the health, veterinary, agriculture, forensics and direct to consumer industries. The company is a true business incubator, offering mentorship and guidance from both the scientific and business perspectives to aspiring genomic-related entrepreneurs. The four founding principals of Murrieta Genomics have extensive background in business, finance, science and technology. They are supplemented with an advisory board and local mentors from both business and science. In addition to low-cost incubation, the company provides hands-on consulting and will provide seed funding to qualified incubator graduates and connections to next-stage funders.


Tags: genomic sequencing, genomics, incubator, murrieta genomics


Categorised in: Press Release

This post was written by mgjay