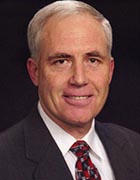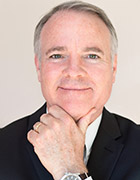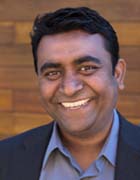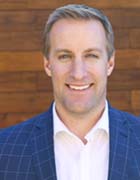 Jay Goth was honored with an award from the SBA as the 2016 Small Business Champion of the year for his many years of service to the startup and entrepreneur community.
He was a founding executive of Commonwealth Energy, a company started in 1997 where he helped to define and write the initial business plan, raise over $60M in private capital, build a customer base of almost 100,000 prior to revenue generation, and successfully launch into a newly created business environment.
Jay has held positions at TriTech SBDC as a senior business consultant for over five years and was executive director of an entrepreneur-focused nonprofit InSoCal CONNECT. A former Entrepreneur in Residence at the University of California at Riverside, Jay has worked with students, faculty, and others to develop and grow new businesses.
A graduate of the University of Colorado, Jay received a B.A. with a double major in English literature and Economics. He has held several licenses, including securities Series 79, 6, 63, 3, Real Estate, and Insurance (Life and Health.)
Over the past 10 years, John Powers has worked in the medical industry specifically focused on halting cancer. As CEO of IntraOp Medical, John worked with multidisciplinary teams including physicists, surgeons, radiation and medical oncologists in the top cancer centers around the world. Working with the Centers for Medicare & Medicaid Services (CMS) John was able to secure a new reimbursement code and reimbursement for Intra-Operative Radiation Therapy (IORT). He more than tripled IntraOp's installed customer base, making the company profitable in 2012, followed by a take private restructuring and change of ownership.
John's work with IntraOp led him to an interest in gene-based technologies available to foil cancer, before a tumor can grow or metastasize. John has spent the past 3 years working with cancer and surgical centers promoting and expanding genetic and genomic testing. He is committed to the expansion and incorporation of gene sequencing in conventional medicine.
John started his career at Motorola at the beginning of the wireless revolution. His 22 years in the wireless industry provides excellent experience in driving acceptance and adoption of new technologies. John was involved in both the wireless and tower industries at the start of their commercialization.
Deepankar Roy has a broad background in business development, strategic alliances and R&D operations in the life-sciences space. He has held several management and scientific roles in the industry and has worked with several early-stage startups.
A scientist turned entrepreneur, he co-founded a therapeutics startup called Venomyx and has served as its COO. He led the Business Development and alliance management efforts at Venomyx and oversaw several programs in discovery and development of recombinant therapeutics. His engagements have varied from involvement in anti-toxin therapeutics and cancer signaling pathways to immunotherapeutics for allergy and cancers.
Prior to Venomyx, he supported several cross-border sell-side deals as a Senior Associate at Biotech Alliances International, before which he served as the Director of Business Development and Product Management at Colby Pharmaceutical Company.
He is trained in research sciences and has worked on several R&D programs at Genentech and Larix Bioscience. Deepankar was a postdoctoral fellow at Genentech's Research Oncology division where he studied cancer-signaling pathways and did his doctoral studies in Biochemistry and Molecular Biology at University of Southern California where he studied nucleic acid behavior in mammalian immune systems.
Brandon Young has 20 years of experience utilizing technology to improve testing and detection of genetic variation in human diseases. He was one of the early laboratory pioneers in microarray and gene sequencing projects in startup companies and large academic institutions.
He has extensive experience in research, set-up, operations, configuration and P&L of running genomics labs. He has provided data and analysis for multiple national and international clinical trials. Brandon has helped design, build and run labs for a number of prestigious centers throughout the US, including Scripps Florida, Human Longevity Institute (HLI), and Avera McKennan.
His current work with the Darwin Foundation is providing next generation sequencing services to support groundbreaking clinical studies for the WIN consortium, focusing on personalized precision oncology testing and treatment protocols. This early stage work is generating over 50% improvements in clinical outcomes for participating cancer patients.